Now I'm sure that I'm not alone when I say I've had a variety of online dating profiles. I've probably had a profile on just about every site that allows "male looking for male" but the one that I've stuck with through it all is OkCupid. It's always had the least creeps and the best results.
However, I had a birthday this past weekend and I received an eMail from them. Now usually they just send me messages saying someone gave me a good rating or that someone was checking me out.
Not this time...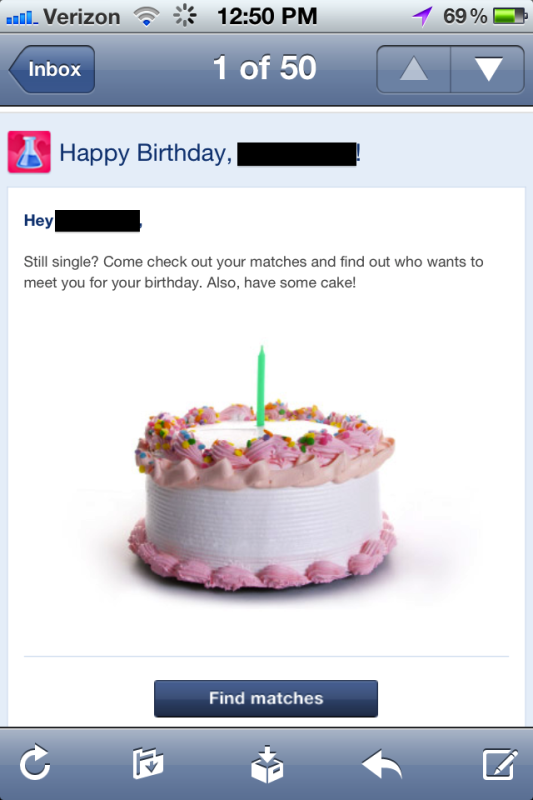 If you ask me, this is just rude and uncalled for. I get it, we're all a big online community of singles but do you really need to remind me on my birthday and suggest that I need to meet a guy for a date on my birthday? Not to mention that pitiful lone candle. That's what we like to call adding insult to injury.
The Question: Would you be offended if you got this eMail on your birthday?
-Sir Gation